Camp is...
magic! SSC Summer Camp is an inclusive space where all young people aged 10 to 18 years old from all over the world are welcome.
Our campsite is at Struan and each year we build a bright and beautiful campsite under canvas for our campers to come together and enjoy the summer, being in nature and all of the varied activities that we offer. We pride ourselves on being something a bit different in helping young people build their confidence, learn new skills and make friends for life!
We sleep and eat under canvas! Campers are organised into groups
A Group and a Tent Group. Tent Groups are single sex and are planned to have a variety of ages in them and Groups are mixed sex and also have a variety of ages in them. Campers sleep in a big tent with thier Tent Group each night and each day they eat with thier Group in our huge marquees.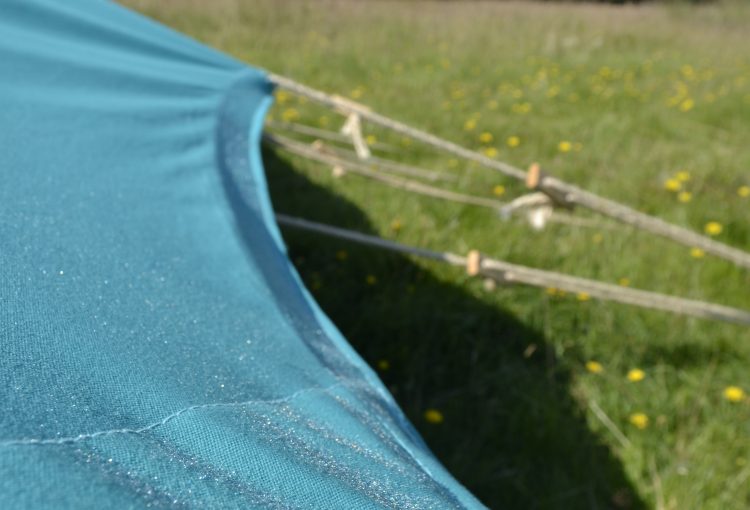 Our campsite has a beautiful river, trees and hills.
There is loads of space to run around
and enjoy being in nature.
We all play sports together most mornings at camp in our groups
Some traditional sports like football and frisbee and others that we made up ourselves like Ringo and Puddocks! Sports are uncompetitive and the emphasis is on trying something new, playing as part of a team and enjoying ourselves! For those that take thier sport a bit more seriously there are various tournaments and sports activities that go on in the afternoons at camp – everyone is welcome to join in with these – it's also okay to just find a sunny spot by the volleyball pitch and watch!
For campers that are more into thier arts and crafts we offer all kinds of arty activities through the week.

Art projects, tie-dying clothes, t shirt printing, painting, drawing and all kinds of crafts!
Musicians and performers will also find plenty to do at camp
We run drama and music workshops and games during the day, and at nights we have our Sing Song Show where everyone is welcome on stage to do a turn. We have singing, dancing, comedy sketches, game show skits and competitions.
A lot of the time at camp is free time where there are various activities on offer and campers can choose to do as much or as little as they like. Our campsite is huge with lots of space to sprawl on the grass and hang out with new friends, curl up somewhere quiet and relax with a book or just take a cool dip in the river. There's activities and space for everyone – extroverts and introverts alike!
On TOP of all that we have things like yoga, white water rafting, wild swimming, mystery tours, rambles, building projects, film-making, games tournaments, dungeons and dragons, board games, rugby, volleyball and many many more.
No two years at camp are the same – the programme is shaped by our volunteers who bring thier own ideas for activities and games and by the campers who make thier own fun and can suggest specific activities for camp to run. There really is something for everyone and plenty of downtime too to get to know your new friends and make memories that last a lifetime!